In this article you will learn how to apply refund to a customer in QuickBooks desktop. To know more contact QuickBooks Customer Care.
What are refunds?
A posting transaction which can be used to reimburse a customer's money is known as refund. Refunds are shown when money is given back to a customer in case of an overpayment or if the customer is not happy with the goods or services. Refunds are also shown to offset credit balances.
How to enter and apply a refund?
Refunds may or may not affect a customer's balance, depending upon the situation.
 Please note:  Make sure that no credit memo is entered as refund Receipts doubles up a credit if there is already a credit memo entered in the system, if a credit memo is entered already you will have to recreate the meant refund and delete the credit memo. In this next section of this article you will get to know how to delete the credit memo and re-create the intended refund. Depending upon the type of refunds, perform the following steps:
Case 1 : Refund for services and goods that didn't satisfy the buyer/customer.
In this option a refund Receipt is generated to record reimbursements to customers by different modes- cash, cheque, or credit card. In this case the refund does not affect the customer balance – accounts receivable, but only the bank balance. For example if a customer is returning an item for full or partial refund.
Take the following steps:
Click on the plus icon on the top and then select Refund receipt.
Select the product or service and the exact amount you are refunding
Select SAVE
Case 2 : Refunding for a prepaid order which the customer has not received.
This affects the customer balance. This option is used when a customer or buyer makes a prepayment or down payment but cancels the order before receiving the goods or services. In this case no invoice or sales receipt is created. The option will directly lead you to entering in a cheque.
 For example, a customer paid for an order which was later cancelled, so you need to refund the payment.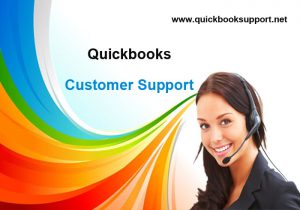 Case 3 : Payment of outstanding credit balance to the customer.
This refund affects the customer balance. This option lets you to pay off any credits to customer which they want to offset by providing a refund cheque to them. For example, a customer has a store credit that they would like to get redeemed for cash.
Case 4 : Refund to customer if they had paid excess money.
This affects the customer balance. This option allows you to provide a refund to a customer when they overpay and you want to give the customer their money back in form of cash or cheque for the amount overpaid. You can use cheque or expense features to record these types of refunds.
Example: A customer over-paid on an invoice, and you need to return the excess money.
If case 2, 3 and 4 are used.
Make sure you select accounts receivable at the bottom left of the Expense screen and link the cheque or cash purchase to the open credit or unapplied payment.
Click on the plus icon and then select receive payment
Fill in the fields- Select the customer for whom the credit memo is for. Change the date if needed. Payment methods, reference numbers, deposit to and amount received are to be left blank. Enter the memo if you wish to.
Click on the plus sign next to total credits to view all the details about the credit.
Make sure that the unapplied Payment you want the cheque or cash entry is linked and the amount entered is correct. (Check on the boxes next to the refund or the customer credit).
Click on save
To know more on how to apply refund to a customer in QuickBooks desktop, call on our QuickBooks customer care number. You can also write to us at support@quickbooksupport.net. For more information visit, www.quickbooksupport.net.