This article discusses on how to manage your Account, products and subscriptions in QuickBooks. Here we explain to you the benefits of the QuickBooks site page. The QuickBooks site page is a one-stop solution designed especially to access and manages all your product and services. This page helps you to   update your credit card information for product purchase, manages your account information and also cancels a product or service. It's a one stop site page for you where you can perform multiple tasks. Here are some of the tasks listed down which can performed through this page:
Your contact information can be updated
Manages contacts on your account
Can Find your license details
Let's you Download your software (for QuickBooks Desktop)
Reactivates cancelled service or subscription… and many more
This page is very easy to reach. You can also access this page through Google search, as it makes it easy for you to land on this page.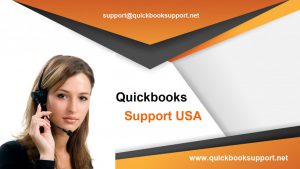 You can easily login to this page using your user ID and password. In case you forget your login credentials, follow these easy steps:-
Step 1: Click on "I forgot my user ID or password"
 Step 2: After clicking on "I forgot my user ID or password", enter your user ID, email address, or phone number to recover your account
 Step 3: Now you need to set a new password. As soon as you enter the new password, for an added security you will be prompted to enter a six digit code that is sent to your email or cell phone.
Now, To Get Started Select Your Specific Product Title 
QuickBooks Desktop: In case of a QuickBooks desktop, a page opens listing all your Desktop products and services. Your account and payment details are also displayed. For additional information about this page refer to the Customer Account Management Portal Site (CAMPS)
QuickBooks Accountant: When you select QuickBooks Accountant you are automatically sent to your QBOA Account page. On your QBOA page you can update your account information and manage clients.
QuickBooks Online: As soon as you click on this option you will be directed to your QBO Account page where you can view and manage all your personal and billing information.
QuickBooks Payment: The QuickBooks payment option will Direct you to a page that where you can see all your payment account. It also provides you an overview of the charges and fees based on the account selected. You can reach to your merchant center when you click on the Payments Service Center button.
 Online Payroll: On selecting this option, you will be taken to your Intuit Online Payroll account.
 The page also gives you an option to search for another account using the email address associated with it.  Select Find by email or Sign In, if your account is found but there is no product listed or a product is missing.
To manage your account, see the Upper left selection. Here you can see your email address and it also allow you to select my profile link, log out and the help icon.
Go to the profile link, if you wish to edit your login information Page.
Here you can see three tabs:
Profile: This tab allows you to edit your profile information such as your Name or User ID
Security: You can change your password and add mobile phone number for your account in this tab.
Apps: This tab helps you to manage all your authorized apps and your connected products.
The Help (?) icon takes you to the QuickBooks Learn and Support page
To know more on how to manage your QuickBooks Account, call on our QuickBooks Support Number. You can also write to us at support@quickbooksupport.net . For more information visit, www.quickbooksupport.net.