In this article you will learn what cycle count in QuickBooks is. To know more, contact QuickBooks Support.
What do you understand by a Cycle Count?
The way of keeping a track on your stock and manage your inventory without the disruption and time involved in a total inventory count is known as a cycle count.
Creating a cycle count
Select Cycle count from Inventory.
Click on Create new cycle count.
Choose Site (if appropriate).
Click on Find & Select Items, then to identify the items for the cycle count use Find and/or the dropdown. You can also conduct a search by custom fields as it allows you to filter multiple items at a time.
To desired items, put a checkmark and then click on Add Selected Items. You will now be able to see cycle count form.
A separate line (task) will show for each bin location for that item if a single item is in more than one bin location.
Delete items until you are at or below the limit as each cycle count is limited to 5000 tasks so if the total items exceed 5000 keep deleting.
If you select 400 item+bin combination line items, you will be able to see 2 cycle counts created upon creation as the cycle counts get split automatically into groups of 200 line items .
If desired, assign to a specific warehouse person .
Begin a cycle count.
In case of using a mobile inventory device:
Click on Send to device. The count has been created successfully and you will be advised about the same.
Continuing until all items have been counted, the warehouse person will locate the item and bin for each line and scan the items.
The counts will show on your dashboard as soon as you click on Send to QuickBooks. To see the most current information you will have to refresh the dashboard.
In case of using a paper process:
Click on Send to Excel. After which you'll be advised that the count has been successfully created.
You will need to enter the count when the count is complete for each item/bin on the spreadsheet unless an electronic device has been used.
Select Import from Excel from the dashboard. Follow the instructions that show on the screen, your counts will now be visible on the dashboard.
On the dashboard, you can also manually enter the counts and then click on Save.
The status of your cycle count will change to Complete if there are no discrepancies.
The status of your cycle count will change to Pending Review if there are discrepancies.
How to resolve discrepancies?
For any count discrepancies in QuickBooks, it will automatically adjust your inventory count and values for you.
Select Batch Actions on the dashboard, and then Adjust Quantity/Value on Hand.
You'll receive a pop-up screen having the information, click on OK.
With all identified discrepancies, an adjustment window will open.  Select Save & Close to accept all changes
You'll be returned to the dashboard after accepting any adjustments.
Now, you can close a cycle count
When you close a cycle account, it means that you are completely done with it and there is no further need to make any additional edits.
Select the cycle count lines on the dashboard to close.
Select Mark as Closed from the Batch Actions.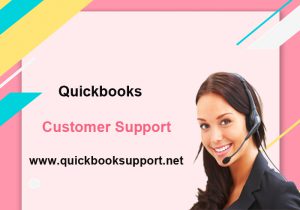 Some frequently asked questions
How to make cycle counts disappear from the dashboard?
From the last update of cycle count, cycle counts drop off the dashboard in 30 days .
What does it mean by Batch Actions?
Exporting to Excel – It helps in creating a spreadsheet than can be used electronically or printed for a count.
Adjusting Quantity/Value on Hand – To review and approve adjustments, it triggers the inventory adjustment window where you can do the same.
Mark as Closed – It tells you that you are done with that cycle count.  You cannot make additional edits after closing.
What are the different statuses?
Open – This shows that a cycle count is currently in process.
Pending review – When the quantity counted and the QuickBooks inventory count do not match and the difference is not zero this status is automatically assigned.
Complete – When the quantity counted and the QuickBooks inventory count match and the difference is zero this status is automatically assigned.
Closed – This indicates that no additional work is required.
To know more on Cycle accounts in QuickBooks Desktop, call on our QuickBooks support number. You can also write to us at support@quickbooksupport.net. For more information visit – www.quickbooksupport.net.